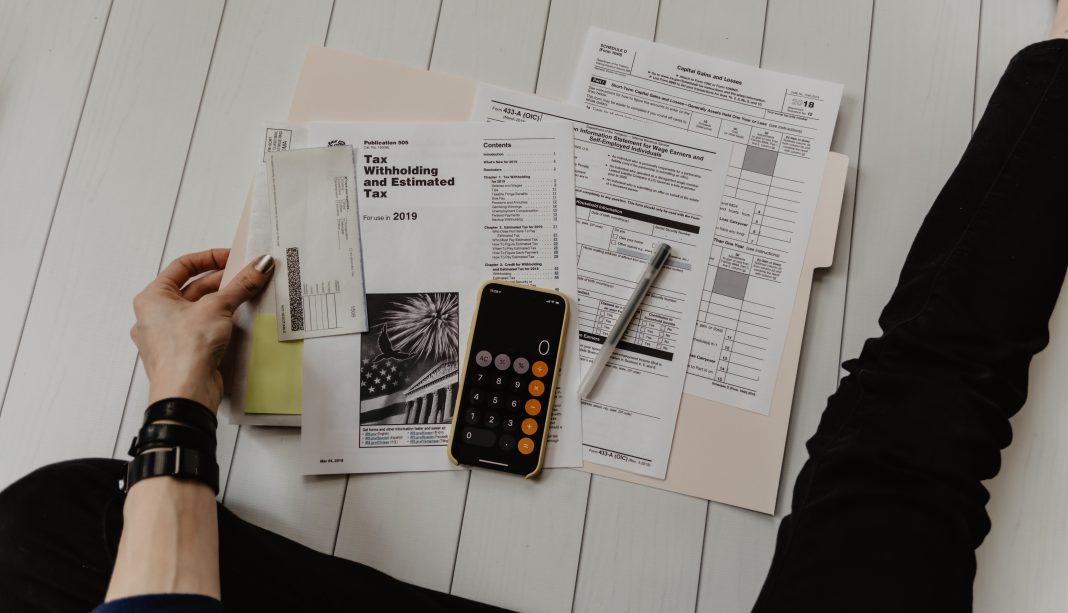 Whether you are a trader looking to get an accurate crypto tax report, a miner looking to track your earnings or an accountant trying to work your way through a maze of transactions. We've got you covered.
The taxman has finally caught up… and he wants your money. Best get your books in order.
But how are your coins taxed? And what are they classified as? As an asset or a currency? There are many questions being asked and often only very complex answers to them.
That's where cryptocurrency accounting software comes in.
What Is Cryptocurrency Accounting Software?
There is a growing number of sites and apps to help traders, miners, ICOs, and anyone else involved in the crypto community to figure out how to stay on the right side of the law.
Tax isn't fun. We get it. You probably have a million other things you'd rather be doing than counting pennies and organising spreadsheets. That's why it's a good idea to use one of the many cryptocurrency accounting sites or apps that are on the market.
Koinly is a site that provides you with a capital gains report, income report, and transfer detection. They also cater to mining companies and ICO startup companies. They support over 339 exchanges, 73 wallets and with 8 years of pricing for over 6000 tokens.
Price range: Depends on features needed. Between $0 to $399 per year.
CryptoTrader offers an easy way to calculate all your crypto taxes, and has integration with TurboTax. Their software is developed by Coin Ledger. It easily allows you to import your trades, add your crypto income, and download a report. Also comes with a directory for accountants, and has partnered with Crypto.com
Bonus: Use this code "CRYPTOTAX10" after sign up to get $10 off any package.
Price range: Free – $299 – Depends on Volume
Taxbit allows you to easily document and report your Bitcoin & crypto trading in case of an audit. The company is funded by Gemini among other major companies.
Price range: $50 – $500 – includes all prior year tax forms.
Blox is an app that syncronises data from across all wallets and exchanges to give you a real-time report of your assets. It caters to accountants, traders, miners, funds, and VCs. It caters more to the high end individuals.
Price range: Free – $449 per month.
Accointing allows you to track your crypto portfolio while keeping a record of all your transactions in order for you to be able to print a tax report at any point in time. It exports your trades in the proper format for taxes in the USA, United Kingdom, Austria, Germany and Switzerland. But can also be used for other countries. They also have an app in the Google and Apple stores.
Price range: Free – $260 per year.
BitcoinTaxes provides you with a cryptocurrency tax calculator, as well as reports for your capital gains, income, and more. They also have a directory of certified tax accountants.
Price range: $0 to $50 depending on your tier.
CoinTracking provides you will a real-time trading overview, coin value fluctuations, tax reports, and more. They are considered one of the leading cryptocurrency accounting applications.
Bonus: Sign up here to get a 10% discount off all plans
Price range: Free – $4799 for lifetime access.
Formerly known as Bitalpha, Bitwave is a solution that combines wallets, accounting, tax, invoicing, and payroll. The wallets can be used by multiple users with multiple signatures.
Price range: Three months free trial, then depends on your needs.
Not to be confused with CoinTracking above, CoinTracker has partnered with Coinbase, Crypto.com and TurboTax to provide a comprehensive tax reporting software that syncs all wallets and accounts. They also have apps in the Google Play Store and Apple Store.
Special Offer: Get $10 off when signing up here
Price range: $0 – $179 per tax year.
eToro is a social trading platform that does not provide accounting services for crypto traders. They have, however, launched their own cryptocurrency tax calculator you can use for free.
Price range: Free.
TokenTax supports all international exchanges and provides reports for multiple accounts. They also service mining companies, ICOs, and helps with tax-loss harvesting, invoicing and payroll.
Price range: $65 – $1999 per year
ZenLedger is another cryptocurrency accounting software that has partnered with TurboTax. They support all major coins, fiat currencies, crypto exchanges, and are very IRS-friendly.
Price range: $69 – $999 per year.
Which One Should You Choose?
With so many options available to you, it can easily become overwhelming. That's why it's a good idea to first make a proper assessment of your requirements when it comes to accounting.
So who needs what?
If you're a casual trader or only deal with cryptos on a hobby-level, then you'll be able to get by using some of the free services out there.
If, however, you're a power-user who deals with thousands of transactions every year, then it's best to invest in a proper service that syncronises all your accounts into one dashboard.
Finally, if you have your finger in many crypto pies, such as stablecoins and ICOs, then it's best to seek guidance from a certified accountant who understands each of your asset categories.