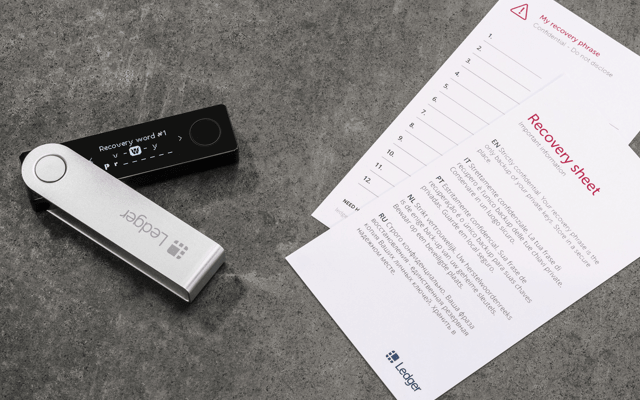 Ledger, the crypto custody provider known for its hardware wallets, announced at CES Las Vegas on Monday the release of Ledger Nano X, an upgrade to its previous flagship device, the Ledger Nano S.
The Ledger Nano X adds Bluetooth capabilities, enhanced security, and support for over 1,100 crypto assets, according to the company. The firm also announced Monday the launch of its mobile app, Ledger Live Mobile. Ledger Nano X allows users to connect their smartphone to their Ledger device which allows them to monitor their crypto and conduct transactions via their phone. Previously, Ledger Nano users could only view their crypto holdings and execute transactions via a desktop computer.
"With its Bluetooth connectability and increased capacity, the Ledger Nano X provides an enhanced user experience while delivering the mobility and state-of-the-art security that customers expect from Ledger…" said Eric Larchevêque, CEO at Ledger.
To be sure, the Bluetooth functionality could open up a new attack vector for a hacker. Still, according to the firm it will store private keys in a secure chip that never leaves the device. As such, if the Bluetooth connection were compromised, a hacker would not be able to extract private keys or remotely sign transactions.
You can pre-order it now here.