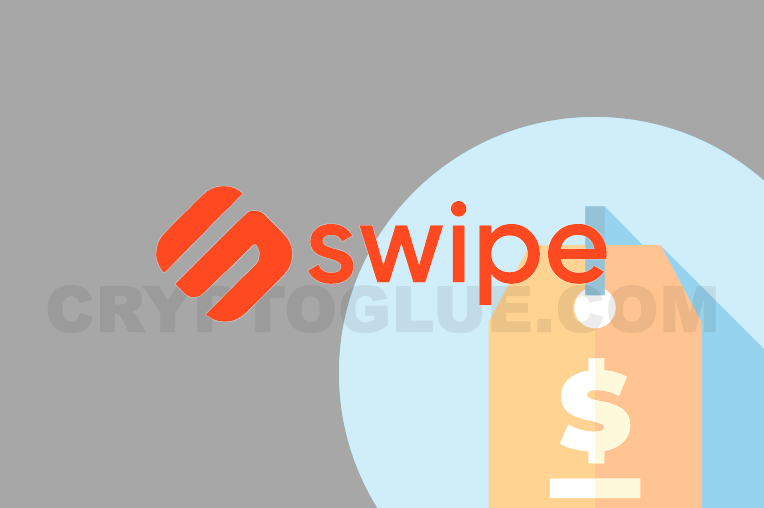 Swipe.io is a cryptocurrency mobile wallet with a visa card and a host of other features, including Exchange, Credit, Wallet and much more. Swipe provides a cryptocurrency to fiat funded debit card, which can be used at over 60 million visa merchants globally. Their wallet app also allows you to buy, sell, send and track cryptocurrencies, such as Bitcoin.
It's most unique feature is that it allows you to spend crypto with a physical and virtual Visa card, whilst earning up to 5% cashback, free Netflix, free Spotify, free Amazon Prime, as well as other benefits. If you're not already sold, here is a US$20 sweetener to get you started. Use our referral code below to get a US$20 referral bonus paid as Bitcoin.
Use our swipe.io referral code to get a US$20 bonus in the swipe.io app and get the SXP Visa card.
What is Swipe.io?
Swipe has developed a debit card and wallet platform that gives users access to spend various cryptocurrencies in fiat currencies on-demand. The crypto-fiat conversion can be done in a few seconds. Swipe Wallet can be downloaded from the Apple iOS & Google Play stores.
The ultimate cryptocurrency to fiat funded debit card.
What is a Swipe Wallet Referral Code?
A Swipe referral code is a code you can use when signing up to the swipe.io.
Why should I use a Swipe Referral Code?
You should use a Swipe referral code because it gives you a US$20 bonus.
How to use the Swipe Wallet Referral Code?
Use the button below to sign up to the swipe.io.
How to claim the bonus
To get your signup bonus from the Swipe Wallet app, you should follow these steps:
Just go here and enter your email, then follow the instructions in your email.
You can also follow these steps on your mobile phone:
Launch the app & click on 'Add Referral Code'
Enter the referral code 439kvzcw1v
Finish signing up
Complete KYC (Proof of ID & Address)
Stake 300 SXP tokens to get your Swipe visa card.
Your US$20 referral bonus will be unlocked, and paid into your crypto wallet as Bitcoin.
Here is a visual guide on how to get your bonus from the swipe.io code "439kvzcw1v".
You may also refer to this guide for further details about the $20 USD referral bonus program and how to claim.
Make some extra $$$…
Once you have created your account, you can start inviting your friends and family, this way you can also earn US$20 for every person you invite using your own unique referral link. But first make sure to sign up to swipe.io with our link.
Open the app and click into the menu then click 'REFERRALS'. This is your referral page, this is where you track your signups from swipe.io. To generate your own referral link, click on 'MY REFERRAL CODE', this will then display your own referral code and allow you to share it on WhatsApp, Email, Facebook or other social media apps.
Here is a more visual guide to help you follow each step:
Swipe Referral Code FAQs
How to get the US$20 bonus on swipe.io?
It's simple, just register on Swipe Wallet using the button above and stake 50 SXP tokens.
Can I get my own referral code?
Yes, everyone who signs up for an account gets their own unique referral code and link which they can share with friends & family to earn US$20 worth of SXP tokens.
Is Swipe safe?
Yes, Swipe Wallet is regarded as safe. It is an established company that raised US$12 million via private and public token sales in August 2019 and was then acquired by Binance in June 2020. Their team is mostly based in the Philippines. Their crypto assets are protected by BitGo and Coinbase Custody, with up to US$100 million in insurance against theft.
What's the difference between Binance card and Swipe card?
Nothing really. Just branding. They are both are powered by SXP and use Swipe's backend technology. So whether you use a Binance Card or Swipe Card, the net benefit goes to Swipe SXP. The only difference could be some of the benefits and tiers.