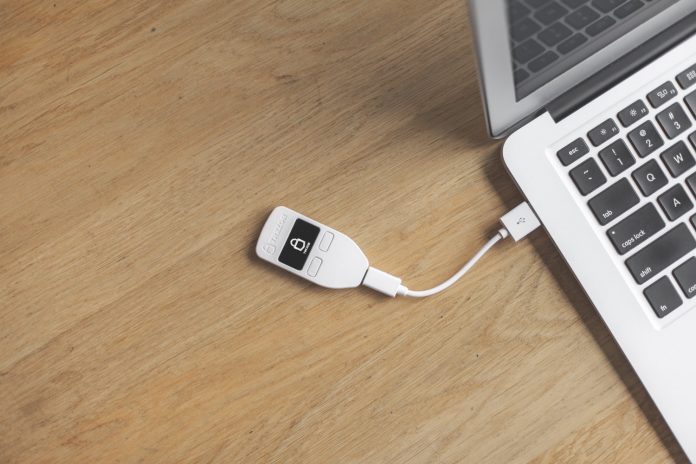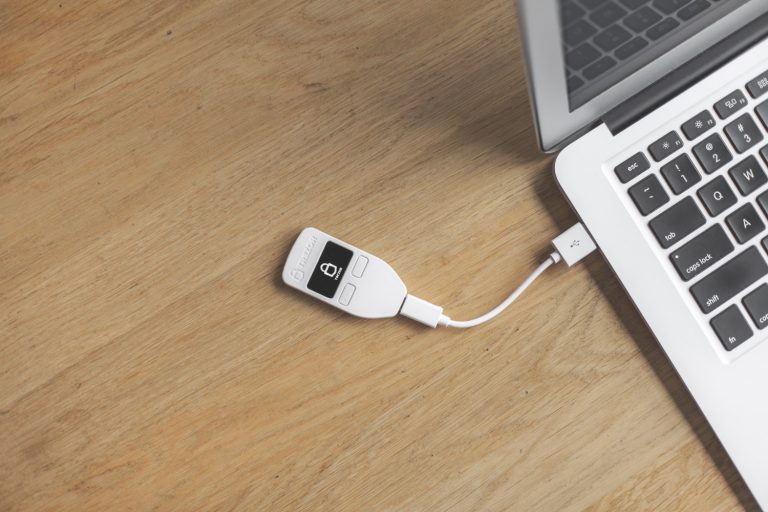 Securing your crypto-currency wallets has never been more important. As the value of bitcoin and other crypto-currencies goes up, so does the appeal for hackers to hack your wallets. This is by no means a new problem, but you can take steps to prevent such potential losses by using a hardware wallet.
The 3 hardware wallets below provide you with an easy way to protect yourself, even on a virus, malware and keylogged infested computer. They all have built in screens and work using USB with Windows, Linux and OS X.
Our favourite remains to be the Trezor, which in our opinion remains in the lead, as it has to most integrations, regular updates and stellar track record. We also love that it is U2F compatible (as is the Ledger Nano S), so we can use it to login to Google, Dropbox and other sites that support this type of Two Factor Authentication. It's also the most portable. However, the Ledger Nano S is the most durable.
TREZOR
Satoshi Labs were the were the first to bring to market a bitcoin hardware wallet. The company behind Trezor, Satoshi Labs, also created CoinMap.org and Slush Pool. As such they are well trusted and respected. The TREZOR offers the greatest third party integrations. It has been a trusted and solid product since 2014.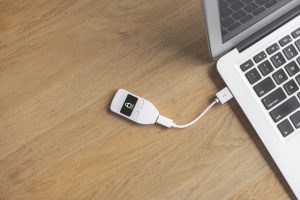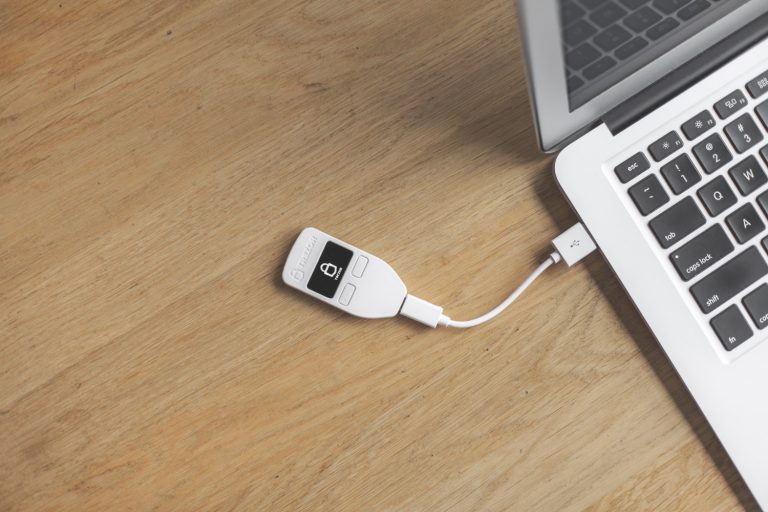 Price: 99 USD
Coins: Bitcoin, Ethereum, Ethereum Classic, ZCash, Litecoin, Namecoin, Dogecoin, DASH and Testnet
Wallets: MyCelium, Electrum, MultiBit  HD, Copay, myTREZOR
Open Source
FIDO U2F
Tamper Proof Packaging
Finish: White, Grey, Black Plastic
Office: Prague, Czech Republic
Website: https://trezor.io/
Ledger Nano S
Ledger has been around since late 2014, and is widely respected for the security of their products. Their first product was the Ledger Nano, and they now have a small selection of products with varying price points.
Price: 65 USD
Coins: Bitcoin, DASH, Zcash, Ethereum, Dogecoin, Litecoin and more.
Wallets: MyCelium, Electrum, Copay, Ledger Chrome
Open Source
BIP39
FIDO U2F
Tamper Proof Packaging
Finish: Black Plastic with Stainless Steel Cover
Offices: Paris, France & San Francisco, USA
Website: https://www.ledgerwallet.com/
KeepKey
KeepKey is the newest crypto-currency hardware to hit the market. Having only been around since late 2015. They seem to be quite media shy, as I can't find out much about their team nor their founder. Interestingly they bought Multibit in May 2016. They have built a good hardware wallet that is based on Trezor firmware.

Price: 99 USD
Coins: Bitcoin, Testnet, Litecoin, Namecoin, Dogecoin, DASH and Ethereum.
Wallets: MyCelium, Electrum, MultiBit  HD, KeepKey Chrome
BIP39/44
Open Source
Tamper Proof Packaging
Finish: Black Polycarbonate with Anodized Aluminium Case.
Office: Washington, USA
Website: https://www.keepkey.com/
| | TREZOR | Ledger Nano S | KeepKey |
| --- | --- | --- | --- |
| Price | 99 USD | 65 USD | 99 USD |
| Coins | BTC, LTC, NMC, DOGE, DASH, ETH, ETC, ZEC | BTC, LTC, NMC, DOGE, DASH, ETH, ETC, ZEC | BTC, LTC, NMC, DOGE, DASH, ETH, ETC |
| MyCelium | Yes | Yes | Yes |
| MultiBit HD | Yes | Yes | Yes |
| Electrum | Yes | Yes | Yes |
| copay | Yes | Yes | No |
| Open Source | Yes | Yes | Yes |
| Product Launched | Dec 2014 | Jul 2016 | Nov 2015 |
| FIDO U2F | Yes | Yes | No |