The Blockchain protocol TRON (TRX) revealed that it has surpassed one million user accounts on December 23. The company released official statistics...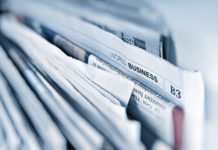 Mizuho Financial Group, which originated in Japan, plans to launch a digital currency to be used for remittances and payments in March....
Bitfinex announced the launch of new stablecoin pairs including USDT/USD and EURT/EUR. This means that the historical guarantee and 1:1 peg of...
All existing USD balances on Bitfinex will remain fiat and unaffected by this change.