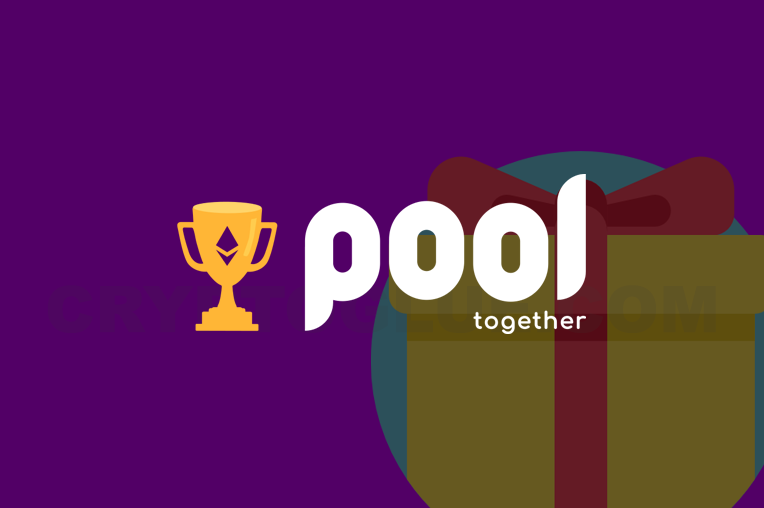 PoolTogether is a protocol for no-loss prize games on Ethereum. The more you pool, the more you save, the more you win.
PoolTogether is based on the concept of "no loss lotteries" and "prize savings accounts" the protocol offers a chance to win prizes in exchange for depositing funds
1. Join the Pool
Deposit Dai into the pool to get tickets. Each ticket is a chance to win weekly prizes! For every 1 Dai you deposit you get 1 ticket.
2. Interest builds
All the Dai in the pool earns interest, currently by using Compound, and soon also yVault. The prizes are funded by the interest earned, and additionally from donations and sponsorships.
3. Prizes awarded
At the end of the week one lucky person wins all of the interest that accrues, as well as all the extra donations and sponsored funds.
4. Never lose!
Whether you win or not you get all of your money back! You can withdraw your savings and winnings at any time. Note that if you withdraw withing 7 days you will need to pay a 0.5% penalty.
Sign up to PoolTogether with our referral code below to try your luck to win weekly prizes.
| | |
| --- | --- |
| Referral Link | Click Here |
| Bonus | Win Prizes & Referral Bonuses |
What is a PoolTogether Referral Link?
A PoolTogether referral link is a link which gives you the chance to win prizes and earn referral rewards, if you deposit Dai into the weekly draw using this link
How to use the PoolTogether Referral Code?
To use the PoolTogether referral code click the button above.
You will then be sent to the PoolTogether home page.
Now click "Get tickets" on the pool you want to take part in.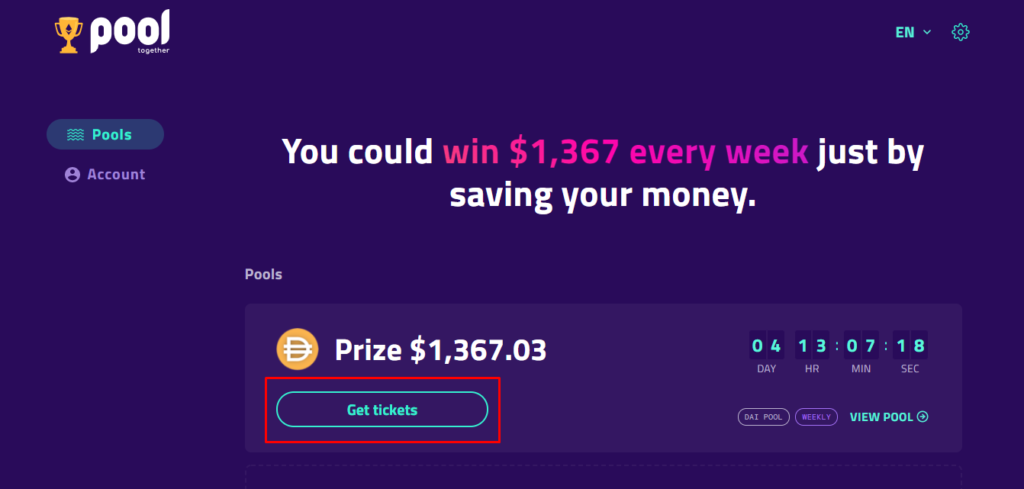 Then click on "Get tickets" again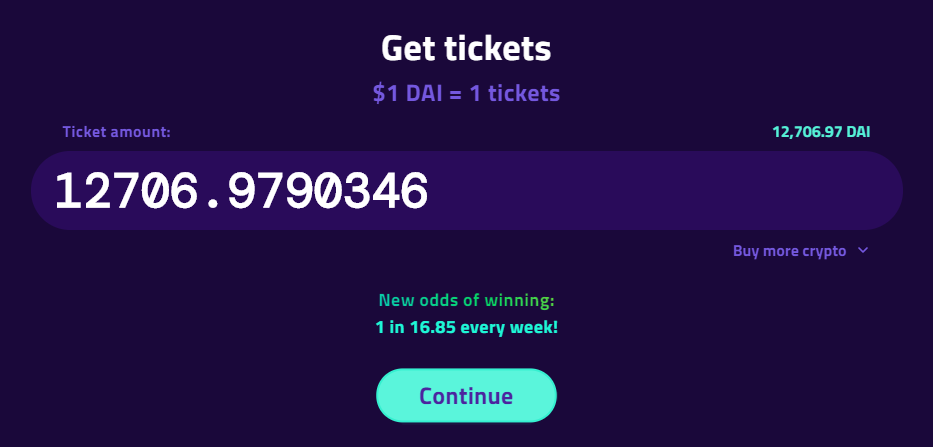 Connect your ETH wallet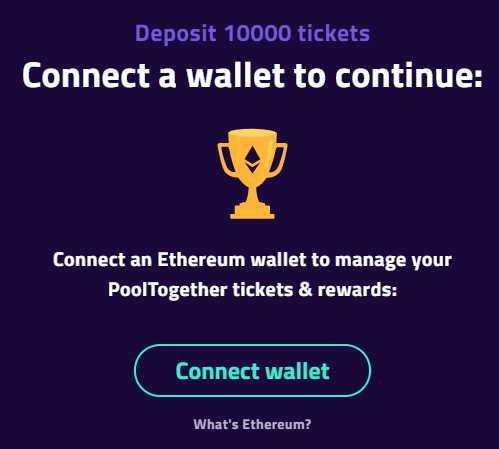 Allow PoolTogether to transact using Dai.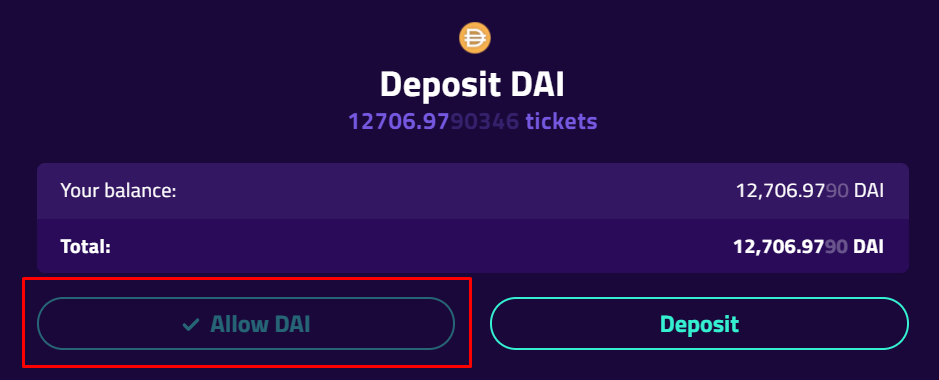 Then deposit as many DAI as you wish, and confirm the transaction from your ETH wallet.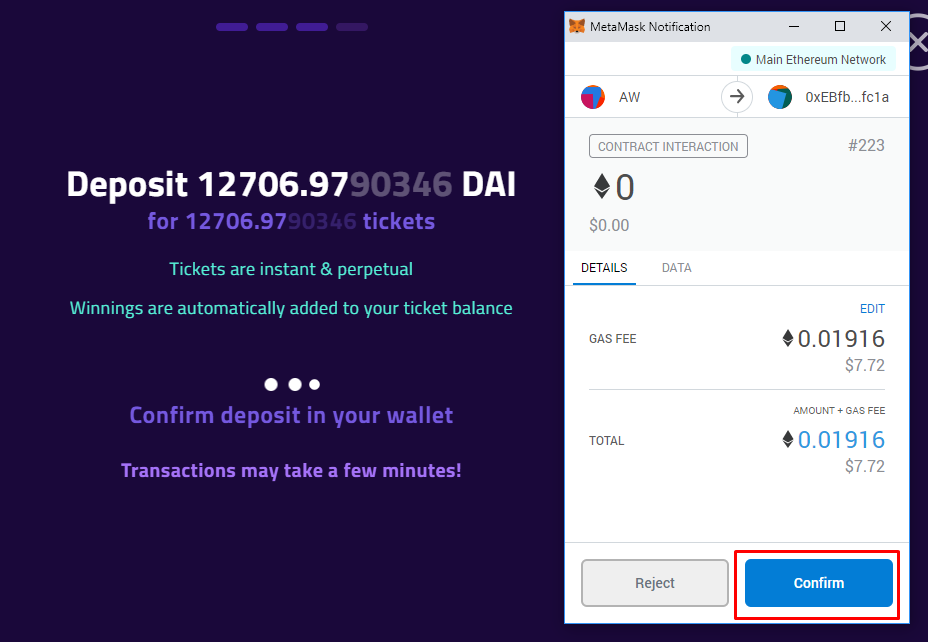 Wait for the transaction to confirm.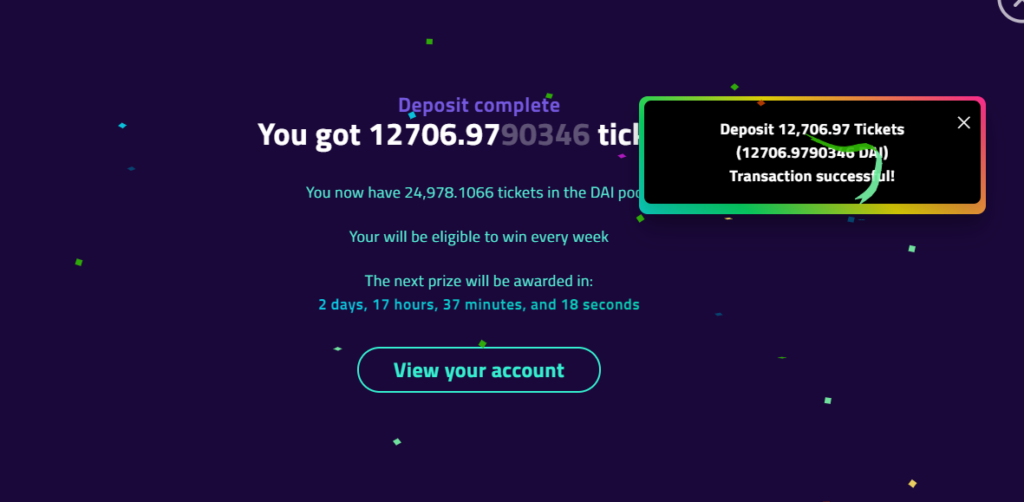 Once you have deposited your DAI, you will automatically be entered into all future draws.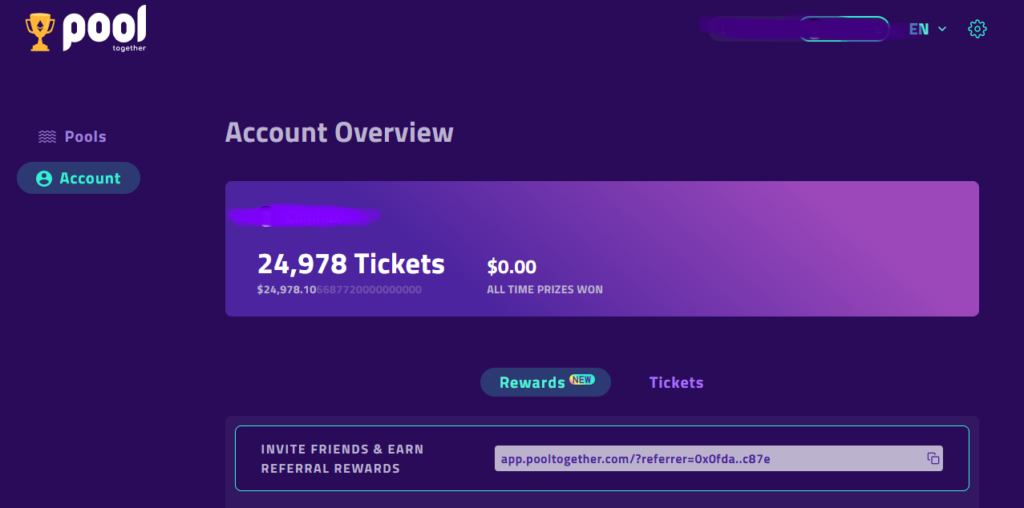 That's it & Good luck.
Where can I buy Dai on cryptocurrency exchanges?
You can buy Dai on any of these sites, Bitfinex, Liquid, Poloniex, Binance, Kucoin and many more.